Want To Swan Dive Like Deepika Padukone? Know All About The Exercise Here
Swan dives are Pilates exercise which have an effect on the abdominals, back, hamstrings, inner thighs and glutes.
If you have been following Bollywood diva Deepika Padukone and celebrity fitness trainer Yasmin Karachiwala on Instagram, you would know what we are talking about here. The two fitness enthusiasts were recently seen doing what we can call one of their favourite activities – Pilates at the gym! In her latest post, Yasmin was seen encouragingly teaching Deepika how to perform swan dive on the reformer with utmost perfection. According to Yasmin, the exercise helps in strengthening of the back muscles, challenges the core and activates the glutes.

What are swan dives?
Swan dives are Pilates exercise which have an effect on the abdominals, back, hamstrings, inner thighs and glutes. As an exercise, it might be a little difficult to perform the swan dive for beginners. During the first few sessions, you can perform the exercise by supporting your back, keeping your abs pulled in and your back stretched long.
Also read: Do Men Do Pilates? Soccer Star Ronaldo Has The Perfect Reply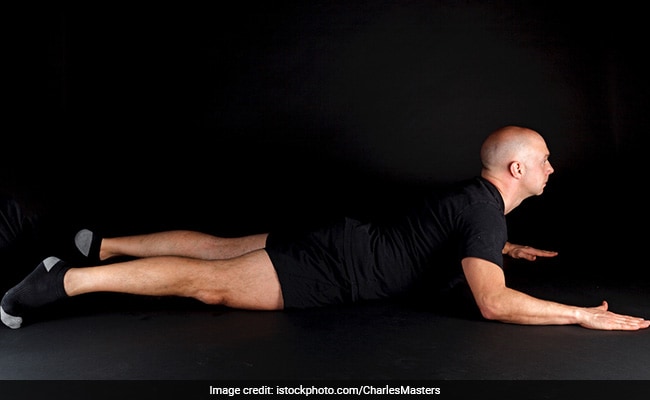 How to perform swan dives?
1. To perform swan dives, you need to lie down on your stomach and lift your abdominals from the floor. While anchoring the pubic bone, you need to push your tailbone downwards.
2. Make sure that your legs are straight and only slightly apart from each other.
3. Your shoulders should slide down on the back, with your hands under your shoulders and elbows pulled in.
4. Make sure that your back is stretched and tailbone is down. The abs should be lifting rather than pushing up high. To avoid any injuries or muscle pull, lift only to the extent that you are comfortably able to perform the exercise.
Also read: How Pilates Helped Sara Ali Khan And Many Other Celebs Stay Lean And Fit
How effective is swan dive?
Swan dives are considered to be a powerful exercise that involves the use for breath for being propelled. Try doing the exercise in a flow, by slightly moving from one move to the other.
Swan dives are sometimes viewed as two sharp moves which involve moving up and releasing out. Focusing on breathing while doing the exercise is what makes it an effective exercise for the mind and the body.
Please follow and like us: